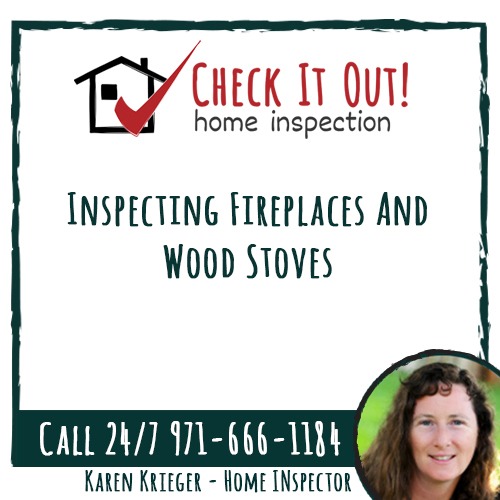 Check It Home Home Inspection Helps Portland Locals Maintain Their Homes
Receiving regular home inspections to your Portland home is an important part of maintaining your Portland home. Homeowning is a huge responsibility. There are several areas of your Portland home that must be maintained for the safety of your family. By scheduling regular home inspections, you will be able to learn which parts of your home need maintenance the most. Check It Out Home Inspection offers professional home inspections services that Portland locals can rely on.
Learn About Our Coronavirus (COVID-19) Safety Precautions.
While there is still a threat of the Coronavirus (COVID-19), Check It Out Home Inspection will be preforming all home inspections with a set of safety precautions in mind. We want to keep our Portland customers safe during this difficult time, so we are doing our best to make our home inspection services as safe as possible.
Inspecting Fireplaces And Wood Stoves
One of the areas we will inspect in your Portland home is fireplaces or wood stoves. The maintenance of fireplaces and wood stoves in your Portland home is incredibly important since a lack of maintenance could easily lead to a fire hazard. We will check the condition of your fireplaces and wood stoves to tell you if they are serviceable or if they are in need of maintenance. We check the structure of the fireplace or wood stove for any vulnerabilities and make note. We will also note if the fireplace or wood stove is in need of routine cleaning. Oregon has strict rules about woodstoves. They must be EPA certified or destroyed at the point of sale. https://www.oregon.gov/deq/Residential/Pages/woodstovesFAQ.aspx
Check It Out Home Inspection is eager to offer Portland locals home inspection services they can rely on. If you have more questions about our home inspection services, call today.
Full-Service Home Inspection Services
At Check It Out Home Inspection Services, we offer all the home inspection services you would expect, including electrical, plumbing, roof, structure, interior, exterior, garage, and grounds, etc. Go to the Check it Out Home Inspection homepage for a full list of home inspection services. We also offer One-Stop Shopping. Home Inspection Services so you can schedule sewer scoping, radon testing, and oil tank searches 24/7 with a single click or call. Schedule your home inspection online or by phone at 971-666-1184. Call today!
Check It Out Home Inspection provides service to the Greater Portland and Vancouver areas.