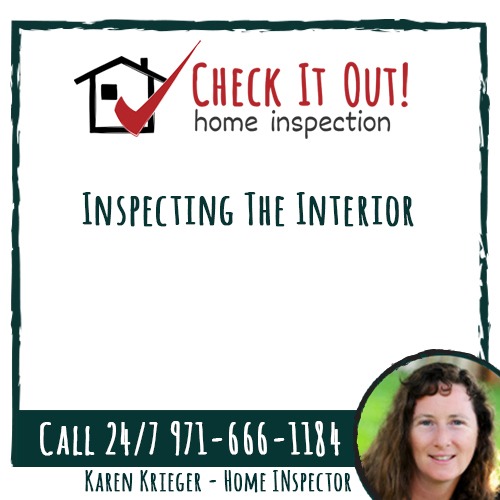 Need A Home Inspection In Portland? Contact Check It Out Home Inspection
Portland homeowners are likely familiar with the home inspection process that comes before closing on a house. Did you know that home inspection is also a regular part of home maintenance? Maintaining your home is a huge responsibility, and regular home inspections allow Portland homeowners to know where to turn their attention to the most. Check It Out Home Inspection is eager to help Portland homeowners maintain and better their homes through regular home inspections. Portland locals can also rest assured that, at this time, Check It Out Home Inspection is taking the utmost precaution due to the Corona Virus (COVID-19). We are following strict Corona Virus (COVID-19) procedures to keep out clients safe.
Inspecting The Home's Interior
While inspecting the home's interior, Check It Out Home Inspection will note for Portland homeowners the condition of the interior areas of the home. this includes the living room, family room, dining room and dens.  Our interior inspections are thorough and will note the condition of floors, ceilings, and walls. We will check outlets for proper grounding and polarity. We will inspect the safety and condition of stairs and railings, windows and doors. Read our sample inspection report for more information on interior home inspections.
Full-Service Home Inspection Services
At Check It Out Home Inspection Services, we offer all the home inspection services you would expect, including electrical, plumbing, roof, structure, interior, exterior, garage, and grounds, etc. Go to the Check it Out Home Inspection homepage for a full list of home inspection services. We also offer One-Stop Shopping. Home Inspection Services so you can schedule sewer scoping, radon testing, and oil tank searches 24/7 with a single click or call. Schedule your home inspection online or by phone at 971-666-1184. Call today!
Check It Out Home Inspection provides service to the Greater Portland and Vancouver areas.