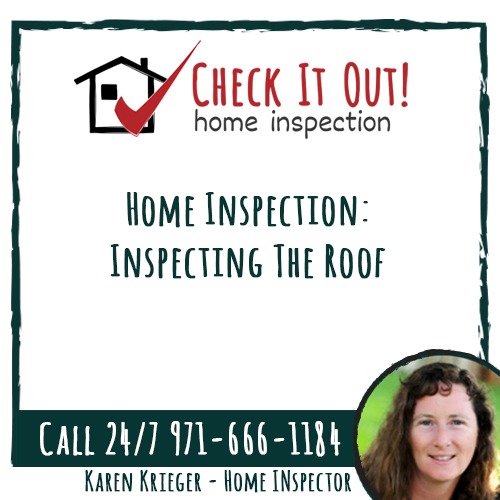 In Need Of Home Inspection In Portland?
Portland locals, are you looking for professional home inspection services? Then rely on Check It Out Home Inspection. We perform a thorough home inspection to ensure the state of your home. Many Portland locals will think that a home inspection is something done before the purchase of a home is completed. However, regular home inspections can be an important part of home maintenance, too.
Check It Out Home Inspection Covers All The Essentials
Portland homeowners can rely on Check It Out Home Inspection to check their homes from top to bottom, outside to inside. The areas we check include but are not limited to the interior, the grounds, and the exterior – including the roof.
Roof Inspection
Roof maintenance is extremely important when you own a home in Portland. Your roof is responsible for protecting you, your family, and your belongings from the elements. When Check It Out Home Inspection inspects your Portland home, we will check that your roof's shingles and flashing have been properly installed. We look for any signs of failure or possible leakage so that these issues can be addressed as soon as possible. Roof moss is a common maintenance item that is called out. The most common type of asphalt shingle is rated to last about 20-25 years. We will do our best to tell you approximately where the roof is in its life expectancy so you can plan for replacement. Check It Out Home Inspection will also inspect skylights, vents, and other penetrations. We will confirm that your roof has a safe amount of clearance to surrounding trees and utility services lines.
After the home inspection is complete, Portland homeowners will receive an inspection report detailing which areas of the home are serviceable, which need maintenance, which areas are in fair or poor condition, etc. Portland homeowners can then address any issues as needed. Portland homeowners can read more examples of what may be found during a roof inspection on our sample inspection report.
Full-Service Home Inspection Services
At Check It Out Home Inspection Services, we offer all the home inspection services you would expect, including electrical, plumbing, roof, structure, interior, exterior, garage, and grounds, etc. Go to the Check it Out Home Inspection homepage for a full list of home inspection services. We also offer One-Stop Shopping. Home Inspection Services so you can schedule sewer scoping, radon testing, and oil tank searches 24/7 with a single click or call. Schedule your home inspection online or by phone at 971-666-1184. Call today!
Check It Out Home Inspection provides service to the Greater Portland and Vancouver areas.