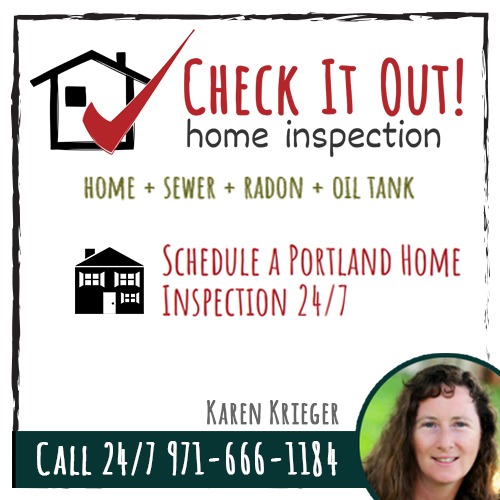 A home inspection is a visual, noninvasive process where all of the items typically used within a home are tested and/or operated to verify proper operation or installation. Systems included are electrical, plumbing, roof, structure, interior, exterior, HVAC, some appliances and grounds.
What's Included In The Home Inspection For Each System?
Electrical
Home Inspection for Electrical Systems includes but may not be limited to checking for problems with bus or grounding. Assess wiring for general condition, signs of arcing, grounding, and proper use of ground-fault protection systems. Interior and exterior outlets are tested for proper grounding and polarity.
Plumbing
Home Inspection for Plumbing Systems includes but may not be limited to checking signs of leakage from supply lines and drains. Assess plumbing fixtures such as faucets, showers, and toilets to ensure they function properly. Confirm water heater operates and is properly installed.
Roof
Home Inspection for the Roof includes but may not be limited to inspecting shingles and flashing for proper installation and signs of failure or possible leakage. Inspect skylights, vents, and other penetrations. Confirm safe clearances to trees and utility services lines.
Structure
Home Inspection for Structure includes but may not be limited to inspecting visible framing in home, garage, and outbuildings, including roof, basement, and crawlspace. Look for signs of settling or foundation failure. Look for signs of penetrations, leakage, mold, or infiltration by insects or rodents.
Interior
Home Inspection for Interior includes but may not be limited to inspecting the condition of floors, ceilings, and walls for deterioration, safety, and function. Confirm stairway and railing safety. Confirm windows and doors are in good working order, and that openings conform to safety standards.
Exterior
Home Inspection for Exterior includes but may not be limited to inspecting siding, eaves, soffits, fascia, and trim for signs of rot or other deterioration. Confirm gutters, downspouts, and other drainage systems, including sump pumps, are working properly. Inspect decks, patios, porches, and walkways for structural soundness and safety.
HVAC
Home Inspection for HVAC Systems includes but may not be limited to testing heating and cooling equipment, including furnaces, air conditioners, heat pumps, and gas fireplaces. Look for proper venting and handling of condensate.
Appliances
Home Inspection for Appliances includes the inspection on a pass/fail basis for built-in appliances like the kitchen range, refrigerator, dishwasher, and food waste disposal. Washers and dryers are not tested.
The Grounds
Home Inspection for the Grounds includes but may not be limited to the inspection of walkways, railings, driveways, steps, and patios for safety issues, drainage issues, and signs of cracking, settling, or other failures.
About Check It Out Home Inspections
I started Check It Out Home Inspection to apply my 15 years of carpentry experience to home inspections. I worked in both new construction and remodeling, so I know houses inside and out — framing, foundations, plumbing, electrical, windows & doors, HVAC, you name it. I am proud to serve the entire Portland metropolitan area as well as the southwestern Washington/Vancouver area.
You can schedule with us 24/7 with a click or a call below.